Click here for University Examination Question Paper, March 2021 The link will be activated at 09.00 am (08.03.2021)
Read More
RECRUITMENT, 2019
The Beacon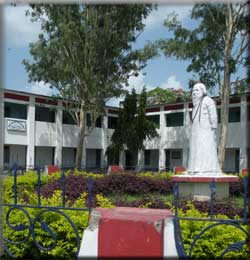 Search the site
Vision
To enable the college to function as a torch bearer among the Poor and Under Privileged masses by providing quality higher education and leadership quality.
Resources
Contact Details
helpdesk@islampurcollege.ac.in
917479037099
Babupara, Islampur, Siliguri 31, National Highway,
West Bengal 733202
Teacher-In-Charge
Prof. Kajal Ranjan Biswas
Contact: support@islampurcollege.ac.in
Mission
To create dedicated brave soldiers for nation building. To alleviate backward region status of the Islampur Sub-Division.
To build quality infrastructure of the college to cope with increasing rush of the students.
To start job oriented courses considering the demand of job markets.
Considering the demographic diversity of the region to work for harmony among communities.
To generate resources by utilizing movable and immovable college property.